Very Important Update!!!

Please see this video at the following link!  The algorithms used for the 2020 election were taken from the 2010 Census!  Watch the movie and see how the charts match up so well – indicating the fraud used to steal the election!  Please share this link far and wide!  Show it to everyone you know!  Click the link!

Please share with everyone you know to help save our country!

Why am I not surprised to hear that awful Fakebook commie sucker- berg banned President Trump's interview with Lara Trump? What is he, and the rest of the social media cowardly goons so afraid of?

I'll tell you. President Trump is coming back…BIG TIME and it will happen WAY before 2024!

Thank you, President Trump, for all that you have done for our beloved nation and people! We appreciate you so much, and may God continue to bless and protect you and your family! Americans know a great leader when we see one – and you are certainly one of the best we've ever had, and will have again!
THE MARSHALL REPORT
PRESIDENT TRUMP INTERVIEW GETS BANNED FROM FACEBOOK, so we put it here for you to see! President Trump talks about how he will be holding a rally soon, very soon! When Laura asks if there is hope that he will be running again in 2024 he said THERE IS HOPE, LOTS OF HOPE. We will see if we have to wait that long, something tells me we won't.
Trump jabs social media sites and how boring Twitter and some sites have become without him. I have to say he is 100% correct on that one!
Trump predicted that during the summer we are going to see things we've never seen before.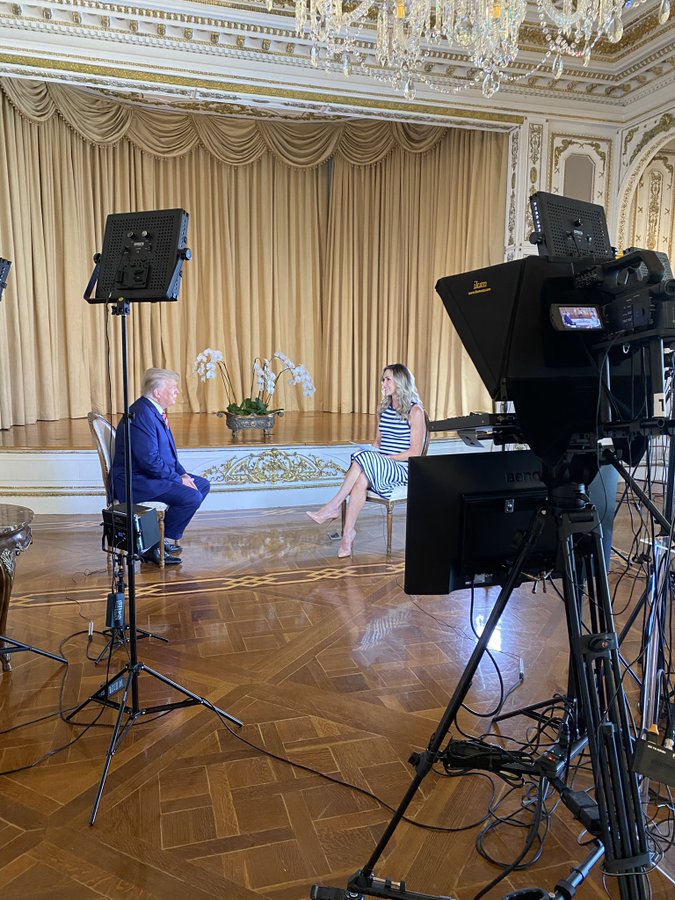 The message from the social media platform stressed that "content posted on Facebook and Instagram in the voice of President Trump is not currently allowed. The guidance applies to all campaign accounts and pages, including Team Trump, other…
View original post 75 more words