This is a question that appears in a new post over at Inquisitr.com – Wikileaks Election Truth Bomb: 'There Is No U.S. Election' Presidents Are Selected Not Elected.
Excerpt:
Using their Twitter account, WikiLeaks has dropped a massive election truth bomb on concerned U.S. residents and livid voters alike. According to WikiLeaks, despite the rancor and enthusiasm monopolizing the lives of most Americans this month (and for a dozen or so months prior), there is no U.S. election. It's not real. It's a dog-and pony show designed to give American citizens the illusion of having a choice.

 

As YourNewsWire reports, the WikiLeaks election stunner was catapulted onto Twitter just after WikiLeaks trounced President Barack Obama by publicly releasing a batch of his emails and in response to criticism of WikiLeaks for doing so. Indeed, WikiLeaks was accused of playing "partisan" political games and trying to influence the outcome of the current U.S. election cycle.

[Christine includes:  We already know that Hillary is Obama is Soros!

H/T: Pastor Ward Clinton]

 
[In] a nutshell, U.S. presidents are selected, rather than elected, and all of this election drama is nothing more than a political farce. Drama of the worst kind. And divisive, too.
I don't know much about that site so I hope and pray that this Wikileaks information is not true!  However, I would not be a bit surprised if it turned out to be true.  I think that President John F. Kennedy tried to warn us: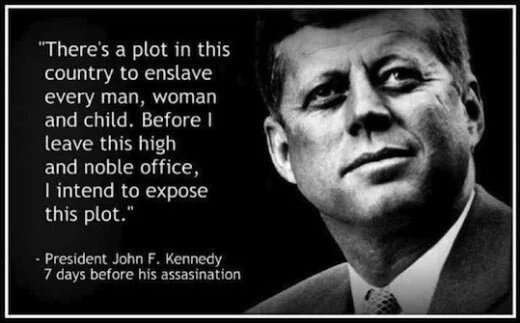 One ray of hope:
Despite whatever well-laid plans the so-called "shadow government" may have had for the current election cycle, it's apparent in the WikiLeaks email dump that nobody really accounted for Donald Trump's popularity among his fan base and potential voters.
Hat tips to all links.
Tags: Election 2016